Tariffs for airport and air navigation services in Tunis airport
Handling Companies at Tunis-Carthage international airport
It is notified to the private airlines companies performing flights from or to the Tunis-Carthage international airport, that handling companies are based at this airport.
Contact details of these companies are listed in the table below :
Assistance companies
E-mail
Landline phone number
Mobile phone number
Fax number
Associates for Tunisia Air Cooperation Services ATACS
atacs.tunis@planet.tn
71806160/ 71808840
98365580
71772130
Carthage sky services
ceo@carthagesky.com
71905291/ 71852668
23111555
71905473
First Aviation Services of Tunisia FAST
ops@fastunisia.com
71809761
98223503
71809761
Flight Contact Service FCS
ops@fcs-tun.com
71804646
58460060
71804646
KARS International
manager-tun@karsint.com
71767433
98423838
71767433
Service Air Tunisia SAT
sat.tun@gnet.tn
22812222
21000900
71755830
STARS Airlines
ops center@stars-airlines.com
71237333
50503362
71237837
TUNISAVIA
opstunis@tunisavia.com.tn
71280555
71808339
Payable fee for every passenger
WARNING:
None of the following taxes has to be paid by passengers !
A payable fee by the airlines in respect of every passenger entering Tunisia by international flights fixed to 20DT or the equivalent in currency recovered by airport managers. The foresaid fee is applied from June 10th, 2016. This fee is not payable by:
Passengers in direct transit, pausing briefly at the airport and departing aboard the aircraft the flight number of which is identical to that of their arrival;
Passengers in connecting flights, pausing briefly at the airport, without leaving the customs area;
Passengers of foreign State aircraft on official visit;
Passengers using a domestic flight.
Airport managers are responsible for collecting this fee with the airlines on the basis of bills including the number of passengers and amount of subject in Tunisian Dinar or foreign currency calculated on the basis of the monthly average exchange rate of the interbank Dinar, as published by the Tunisian Central Bank.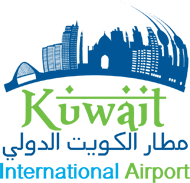 Log in

Contact us

About

2015-2019 AeroportDeTunis.com.